New Practice Members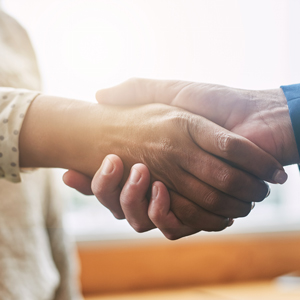 With Dr. Katie's house call chiropractic of Mobile Motion Chiropractic, you can expect convenient, comfortable and high-quality care! She just needs a space at your home of about three feet wide by six feet long. Everything will be brought to you, including her table, diagnostic equipment and anything else Dr. Katie needs for your treatment. These include modalities such as ultrasound, electric stim, Kinesio® tape, Biofreeze and anything else that may be required.
The First Visit
Before Dr. Katie comes to your home, you will first have a 15-minute phone consultation with her. Be prepared to discuss your health history, current needs and goals. She will discuss with you what will happen at the appointment, so you know what to expect.
To prepare for your initial visit with Dr. Katie, please wear comfortable, loose clothing. She will provide a comprehensive exam and if no red flags are found Dr. Katie will adjust you at this first visit. Please allow about an hour.
Subsequent Visits
Depending on the diagnosis, following appointments will take 30-45 minutes. During these visits, Dr. Katie will re-evaluate your needs and make any changes she deems appropriate and take it from there. Most likely she will adjust you and provide any modalities. Once you are out of pain, she can provide you with exercises and instructions on how to do them at home.
Do I Have to Go Forever?
It's a commonly held belief that once you start going to a chiropractor you have to go for the rest of your life. That's just not true. "I always ask patients what their goals are for care and aim to help them meet those goals. I never have someone commit to chiropractic care for the rest of their life," says Dr. Katie. She always will, however, provide her practice members with an option for maintenance care once every 4-6 weeks. The other option is you can book an appointment with her as needed.
The Importance of Education
Making patient education a high priority, Dr. Katie keeps practice members informed through their entire visit. "I will let them know what I'm doing and what they can expect to feel, and how they can expect to proceed forward from there." She will let you know what's going on in your body and what you can do for preventative maintenance in the future and treat the issues you're currently experiencing.
Ready to get started? Contact Mobile Motion Chiropractic in McHenry County today for an appointment!
CONTACT US »
---
New Practice Members | (815) 347-6893